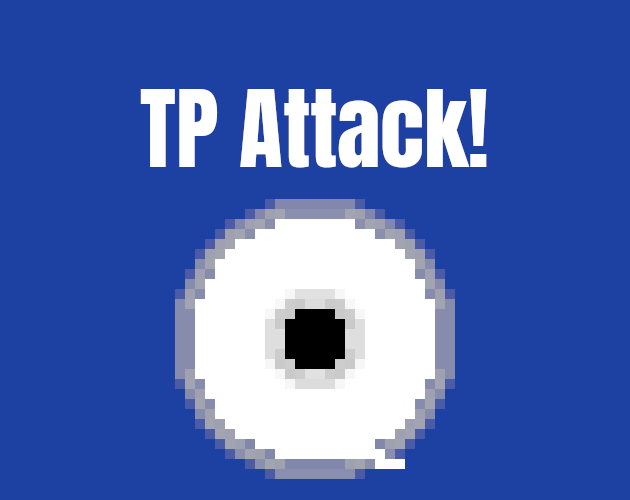 TP Attack!
The apocalypse has come, and now the frenzied survivors are trying to break into your home to steal your toilet paper. Don't let them!
A game made in a week for the Coronavirus Game Jam. Features:
Survive the endless horde as long as you can - the game gets harder the further you go!
Deploy turrets, decoys and traps to defend your stash and slow the horde
Board the windows to prevent enemies getting inside and repair your defenses in real time!
Get new upgrades after every wave. Stack them for more powerful effects!
Available in English and Spanish!

Download
Click download now to get access to the following files: